Winter might entail dark days and cold weather—at least in some parts of the world— but for some brave souls, dropping temperatures can also offer invigorating and unforgettable outdoor adventures. From tracking wolves in Yellowstone to walking on Siberian drift ice in Japan, or snorkeling between two continents off Iceland, cold weather doesn't necessarily require staying inside. "There's no such thing as bad weather, only bad clothes" is the Scandinavian mantra often recited to entice outdoor enthusiasts to emerge from under their blankets and out of their comfort zones. So thank Mother Nature for supplying us with these unique experiences around the world that will get your blood pumping and heart racing, no matter the freezing temps.
Walk on Drift Ice
Hokkaido, Japan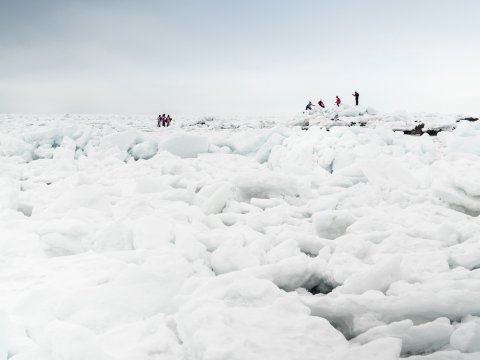 Rugged and remote, Japan's northernmost island, Hokkaido, is teeming with natural wonders beyond its powder snow that attracts skiers from all over the world. Shiretoko Peninsula, a UNESCO World Heritage site on Hokkaido, offers an unusual adventure: walking on Siberian drift ice. This is the southernmost point of the Northern Hemisphere where drift ice can be found. Local fisherman/divers will guide you safely around the ice and invite you to take a dip in the icy water as you stay (relatively) warm in a drysuit. Watch for spotted seals and white-tailed eagles as you listen to the creaking sounds of ice floes pushing against each other or the heart-racing, cracking of ice below your feet.
Heli-Sled to Ice Caves
British Columbia, Canada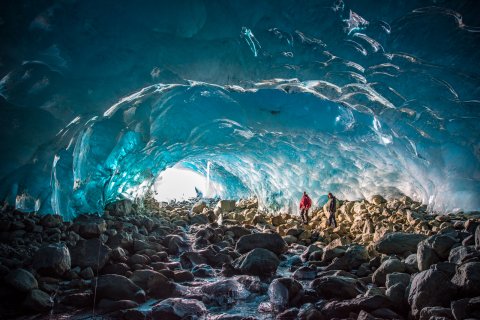 You've heard of heli-skiing? What about heli-sledding? Fly over Winter Olympics-famous Whistler to Canada's southernmost ice fields for a guided ice-cave tour by snowmobile, snow bike or snow buggy. You'll learn about ice cap research (with portions of your tourism dollars supporting it) as you are led through a labyrinth of blue ice spanning 120-square-miles of glacial fields (all fitness levels welcome).
Snorkel Between Two Continents
Silfra, Iceland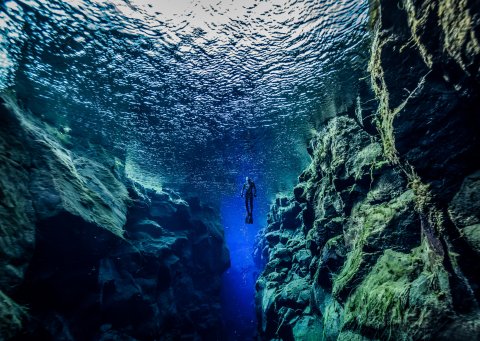 If you can handle a little cold water (2-4°Celsius or 35-39°Fahrenheit) over a dry suit, you can drift between North America and Europe. That's right; Silfra is the only place in the world where you can snorkel or dive between two tectonic plates in Iceland's Thingvellir National Park. And with pure glacial water, you'll have unparalleled underwater visibility—up to 120 meters— making it easy to spot marine life: neon green algae or "troll hair."
Track Wolves in the Wild
Yellowstone, Wyoming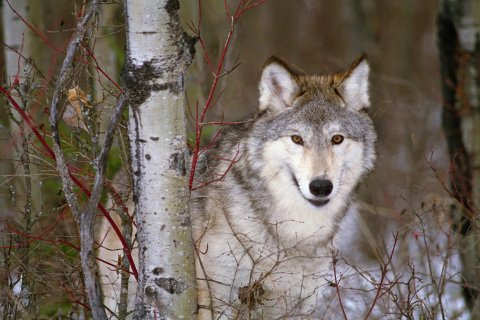 Observe wolves roaming in the wild on a Natural Habitat wolf-tracking safari in Yellowstone's Lamar Valley, the best place in the world to see gray wolf packs roaming in their natural realm. For four days you will track and photograph the elusive animal and other winter wildlife on this wide-open remote valley with local scientists and wolf researchers, and hear wolf lore from legends such as Emmy Award-winning wildlife cinematographer Bob Landis.
Watch Penguins Amid Thermal Waters
Deception Island, South Shetland Islands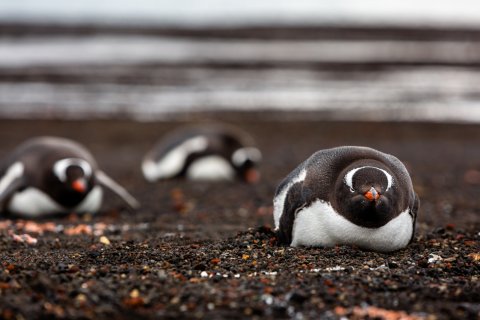 Watching penguins waddle across an Antarctic beach is reason enough to head to Deception Island, an active volcano in the South Shetland archipelago you can visit on an Aurora Expedition cruise. Beyond seeing relics of the whaling era (the abandoned whaling station here dates back to the early 20th century), you can experience something rather unique on this volcanic island. Hidden underneath the black sands are geothermal waters, so by digging a hole on the beach you can warm your feet for the penguin show.
Ski Uphill
Aspen, Colorado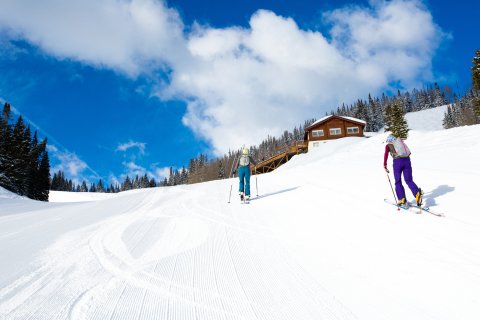 Avoid chairlift lines for a more human-powered adventure. While "skinning" has been popular in Europe for years, the practice of uphill skiing is gaining traction at ski resorts across the U.S. You don't need to head to the backcountry either; ski resorts from Aspen, Colorado, to Jackson Hole, Wyoming, allow skiers to climb up the mountain on special skis and then rip off an adhesive "skin" so they can swish their way back downhill.
Walk With the Polar Bears

Manitoba, Canada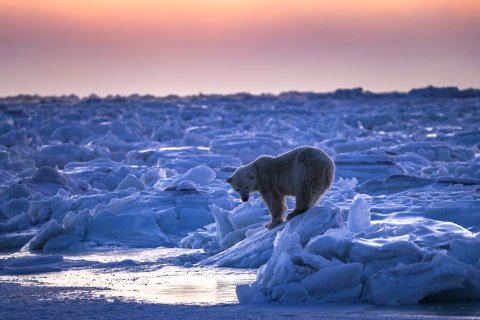 On the remote shores of the Hudson Bay Coast, you can walk with the planet's largest land carnivores on a Churchill Wild adventure. Following a polar bear migration route, you'll also see caribou, foxes and, hopefully, a night sky full of dancing aurora borealis. Bundle up to stay comfortable in the -40 degree tundra temps, but walking versus staying inside a vehicle might allow you to make eye contact with the polar bears (or at least watch them from eye level).
Go Wild Ice Skating For Miles
All Over Sweden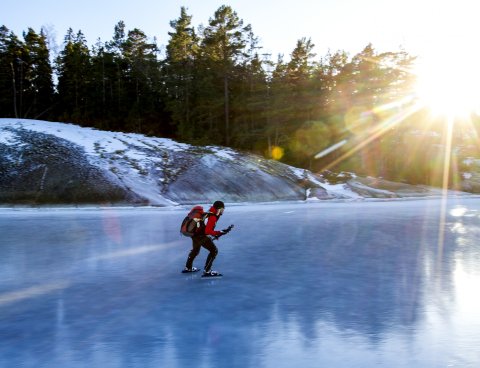 Forget those crowded ice skating rinks, and cover some distance in the wild. Long-distance or Nordic ice-skating originated in Sweden, where the vast number of frozen lakes, rivers and archipelagos lets you take in the wintery scenery at your preferred pace for miles and miles. Carve your own tracks safely with a Nature Travels multi-day ice-skating tour with local guides that know where to find the best ice to explore on any day.