Hailey Bieber has just been named a model for the Victoria's Secret VS Collective.
The lingerie brand is undergoing some major changes after axing its annual fashion show in 2019, as it announced it was rethinking "literally everything" about the business.
The last televised event took place in 2018 and suffered the worst ever ratings in its broadcast history.
In June, according to CNBC, Victoria's Secret CEO Martin Waters said during a virtual presentation: "Our intent is to get back into the fashion show business."
The show will return without its signature "Angels"—models signed to represent the brand—who Waters said were no longer "culturally relevant" in an interview with the New York Times.
Instead, they are set to be replaced with an array of brand ambassadors, including women of all body types, ages and backgrounds, with actress Priyanka Chopra and soccer player Megan Rapinoe already signed up.
As the brand prepares to reset its identity, we look back at some of the women who have been its face in the past.
Hailey Bieber
The newest face of the brand, Hailey Bieber, is the latest to join the "dynamic group of women" representing Victoria's Secret, according to chief design officer Janie Schaffer.
In a statement, Schaffer said of Bieber: "Her authenticity and commitment to staying true to herself is inspiring. We so look forward to partnering with her in our endeavor to connect with all women and drive positive change."
Bieber, 24, told InStyle: "It's been great to be a part of an incredible group of women helping to drive the future of the brand while they continue to champion all women."
Tyra Banks
Tyra Banks made her debut in the Victoria's Secret Fashion Show in 1996, becoming one of the Angels a year later.
Banks was the first Black model to be named a Victoria's Secret Angel, with her contract running from 1997 to 2005.
When news of the brand's update broke earlier this year, Banks, 47, wrote on Instagram: "First is hard. First is lonely. But first is necessary.
"First is crucial so that a door can be opened for others to fit through. Within a 10 year span starting in 1995, I was the first Black @VictoriasSecret contract model ever. The first Black Victoria's Secret Cover model. The first Black VS model to do so many other groundbreaking things with the brand – as well as other brands. But after a first, must come a flow of more.
"A flow of different. A flow of unique. A flow so strong, a flow of so many that we LOSE COUNT.
"I retired from the runway 16 years ago – and I'm proud that in my lifetime, I'm witnessing a beauty revolution."
Heidi Klum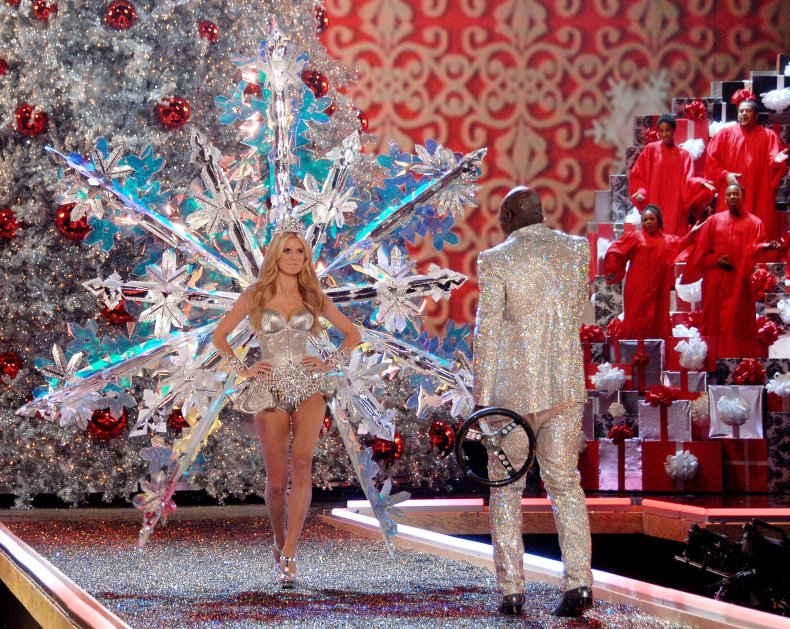 German-born Heidi Klum began appearing in the show in 1997, becoming an Angel in 1999 until 2010.
Reacting to the changes to the brand, she told The Sunday Project: "About time, is all I can say. About time."
Speaking to Australian magazine Body + Soul, she elaborated: "I'm very excited that they're understanding there are so many different people out there who want to have beautiful things to wear. I'm happy to see that."
Gisele Bündchen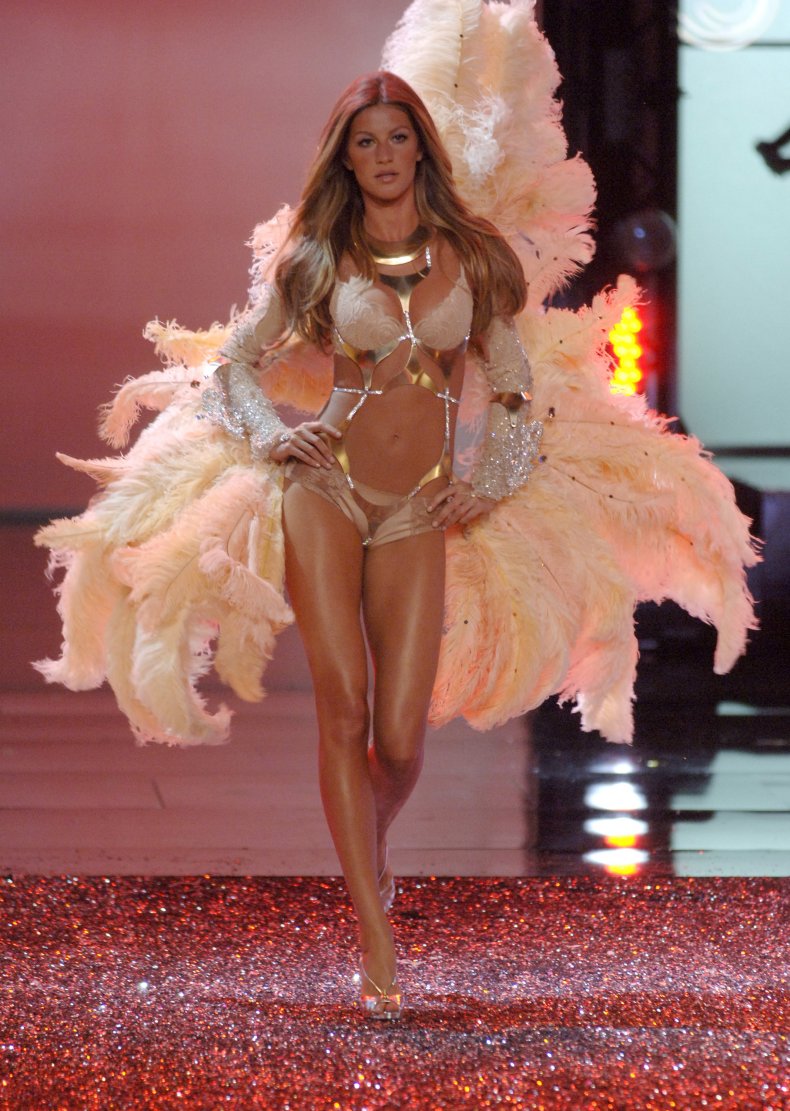 Gisele Bündchen joined the show in 1999, becoming an angel in 2000 until 2007.
When she left, the lingerie company was paying 80 per cent of her total income but she explained in her book, Lessons: My Path to a Meaningful Life, that she began to feel less comfortable modelling in just underwear.
"I was certainly grateful for the opportunity and the financial security the company had given me, but I was at a different place in my life, and I wasn't sure I wanted to continue working there," she wrote.
"I crumpled up two small pieces of paper [with the words 'yes' and 'no' on them] and placed them inside an empty teacup.
"I closed my eyes and set an intention: whatever piece of paper I chose would be for my highest and best self and be the right decision."
Adriana Lima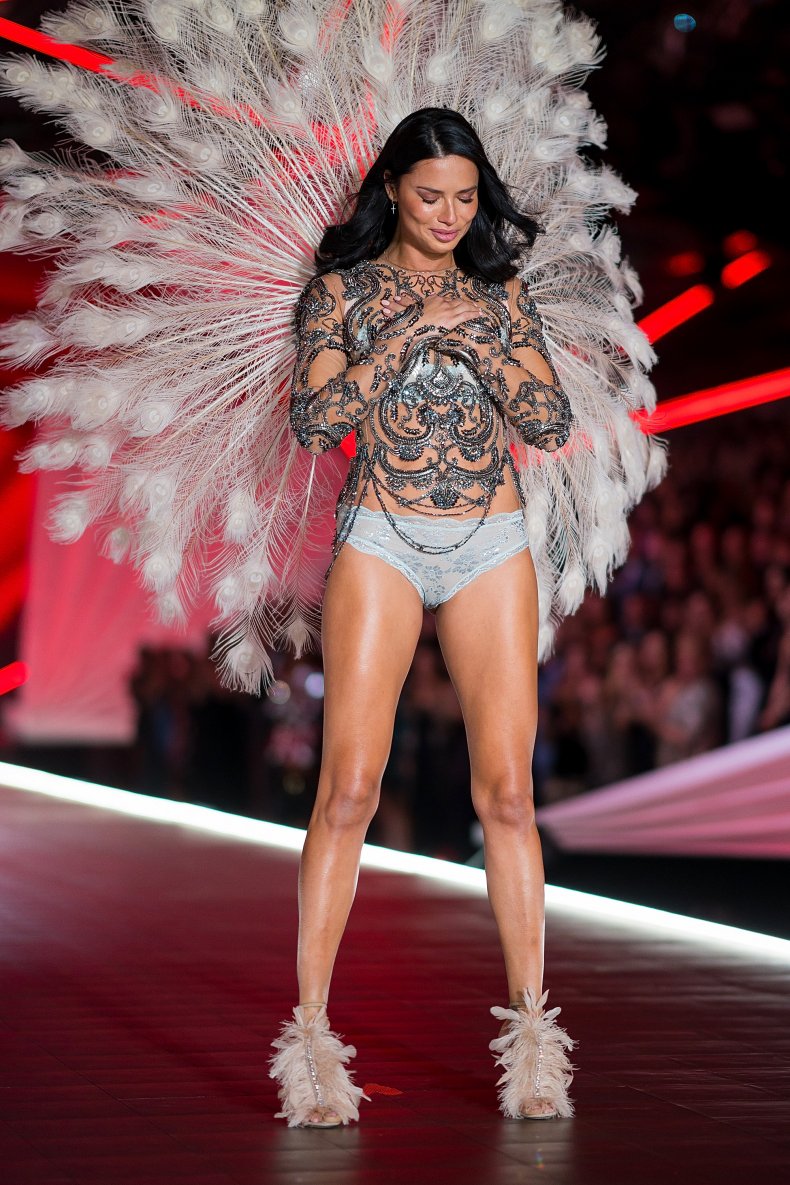 Adriana Lima became the longest serving Victoria's Secret Angel, walking in 18 shows.
Making her final appearance in 2018 after 19 years, she cried as the audience gave her a standing ovation.
Alessandra Ambrosio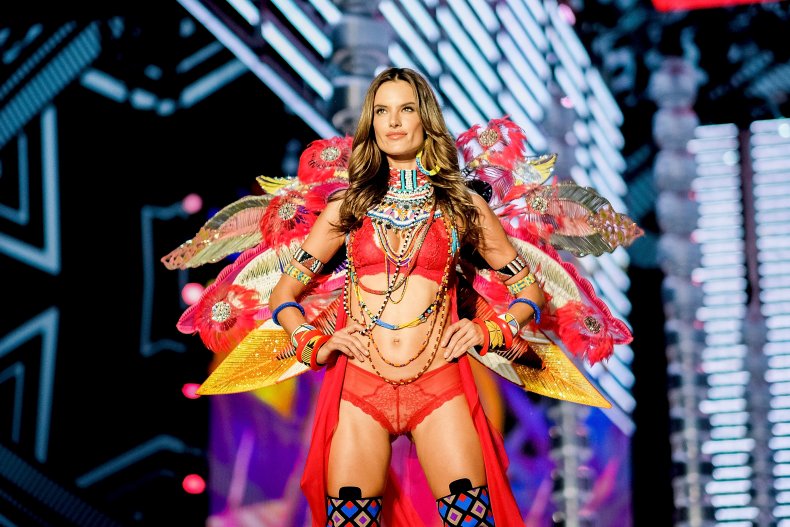 Alessandra Ambroiso was the second longest serving Victoria's Secret Angel, appearing in 17 shows.
Her stint began in 2000, becoming an Angel in 2004 before walking in her final show for the brand in 2017.
Miranda Kerr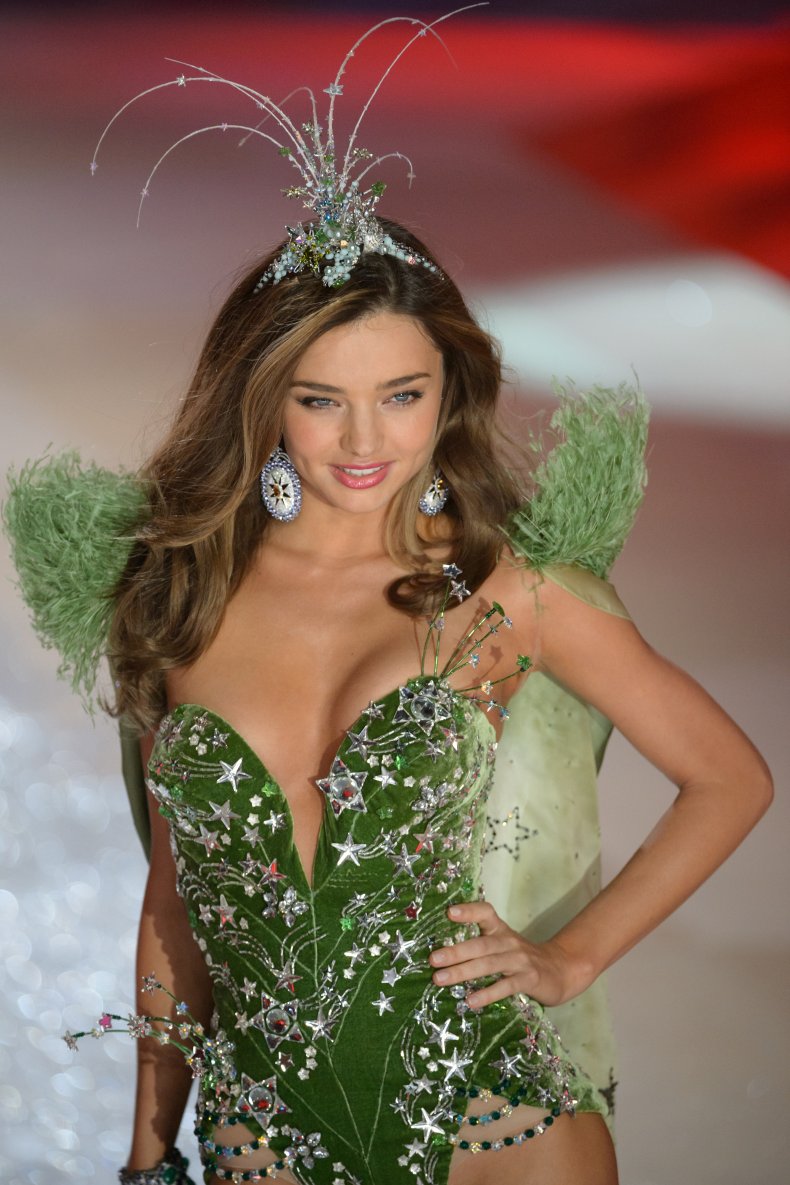 Miranda Kerr first walked in the Victoria's Secret Fashion Show in 2006 and became an Angel a year later.
She hung up her wings in 2013, telling The Sydney Morning Herald at the time "I have to be careful to make strategic long-term decisions with my personal and business interests.
"I've reached a point in my career where I'm developing my own opportunities that are really reflective of my passions."
Doutzen Kroes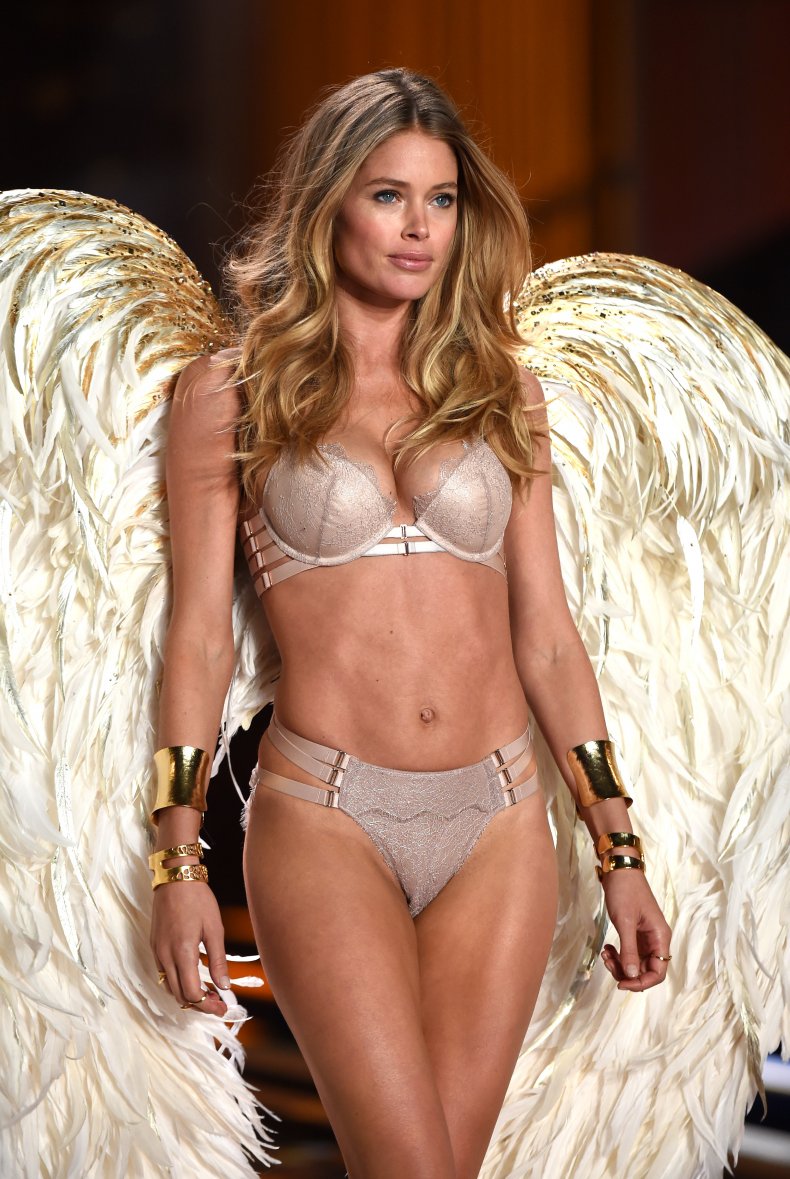 Doutzen Kroes walked in eight Victoria's Secret Fashion Shows between 2005 and 2014.
She became an Angel in 2008.
Rosie Huntington-Whiteley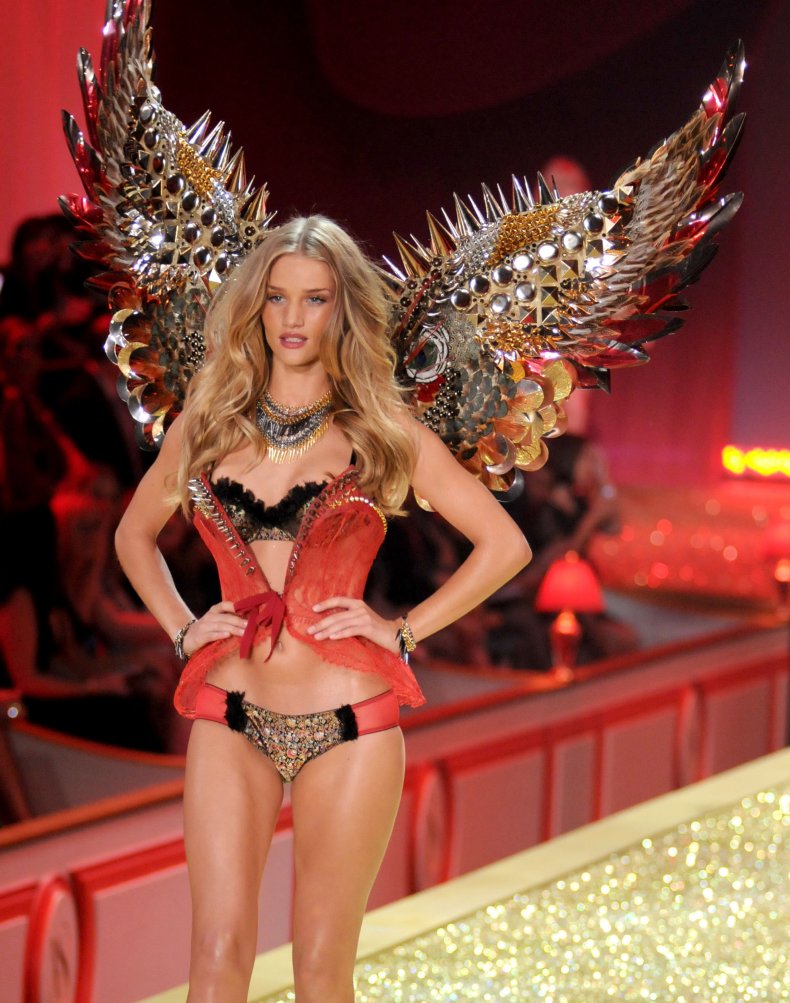 Rosie Huntingon-Whiteley walked the runway for the brand in five shows but was only an Angel for one of them in 2010.
The British model told The Sunday Times earlier this year: "I do feel Victoria's Secret really missed the boat with broadening themselves out in the past few years, and really listening to the cultural shift of what people are looking for from their brand."
Candice Swanepoel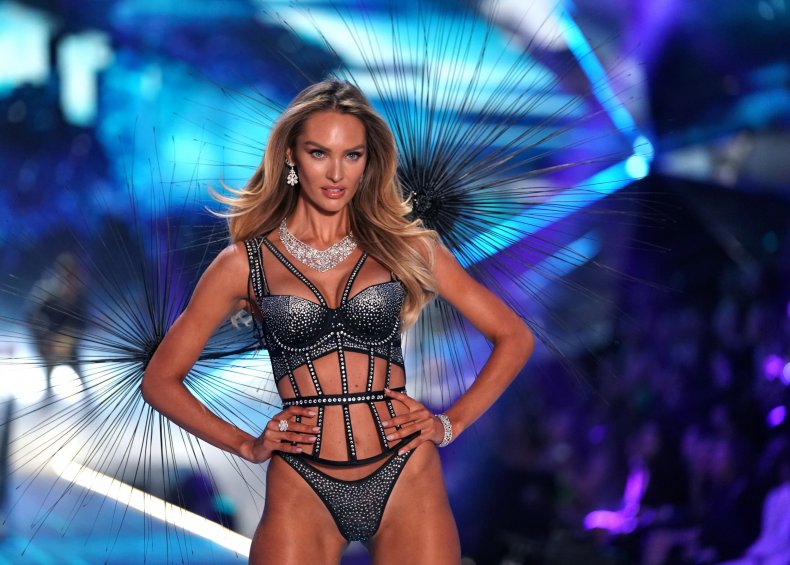 Candice Swanepoel represented the brand in 11 shows.
The South African model was an Angel from 2010 to 2018.
Behati Prinsloo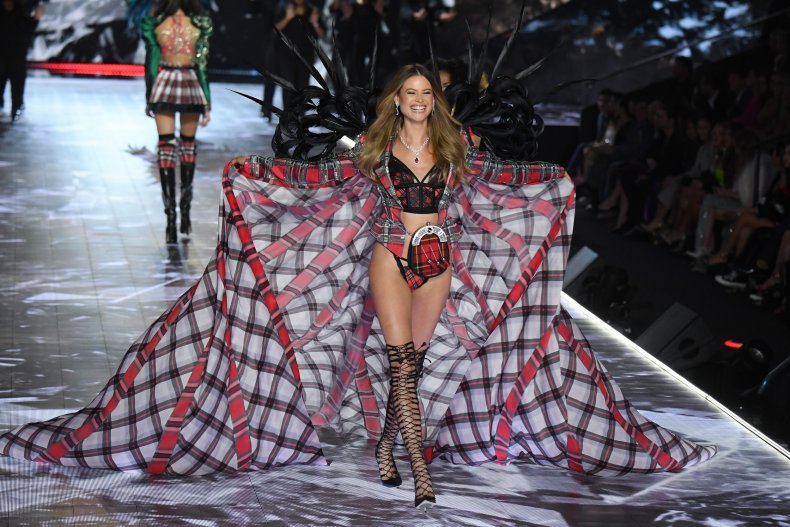 Behati Prinsloo appeared in 10 Victoria's Secret Fashion Shows between 2007 and 2018.
She was made an Angel from 2012 onwards.
Karlie Kloss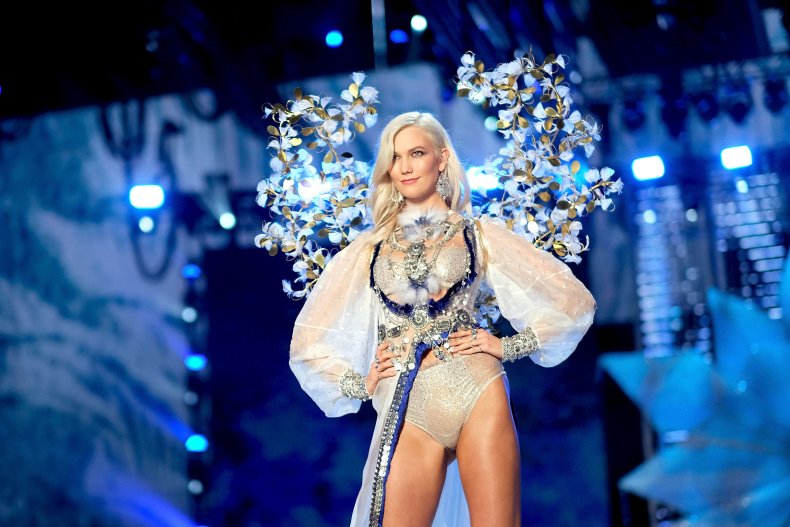 Karlie Kloss first stepped out for the brand's Fashion Show in 2011.
She appeared as an Angel from 2013 to 2015.
Kloss told British Vogue that her decision to leave the brand came down to its image.
"I didn't feel it was an image that was truly reflective of who I am and the kind of message I want to send to young women around the world about what it means to be beautiful," she said.
"I think that was a pivotal moment in me stepping into my power as a feminist, being able to make my own choices and my own narrative, whether through the companies I choose to work with, or through the image I put out to the world."