Runway nostalgia seems to be reaching a peak this season, with designers who strode headlong into the untrodden territory of the fashion film back in September now returning to the familiar confines of the fashion show — albeit pre-recorded, rather than before an audience in real time. One brand that remains committed to doing things differently, though, is Onitsuka Tiger. Making its debut on the official Milan Fashion Week schedule, the Japanese label debuted its AW21 collection in the form of a fittingly titled film, UNFASHIONSHOW.
Doing as it says on the tin, the video —  a slick, neon-bathed studio production — subverts expectations of what you might expect of a designer's presentation, better resembling "a music video than a fashion show," says Andrea Pompilio, Onitsuka Tiger's creative director. Featuring three bright stars of the Milanese scene — singer and performer M¥SS KETA, dancer Gabriele Esposito, and street artist Ozmo — it's also a heartfelt ode to the city's creative soul, "focussing on these people and the work they do."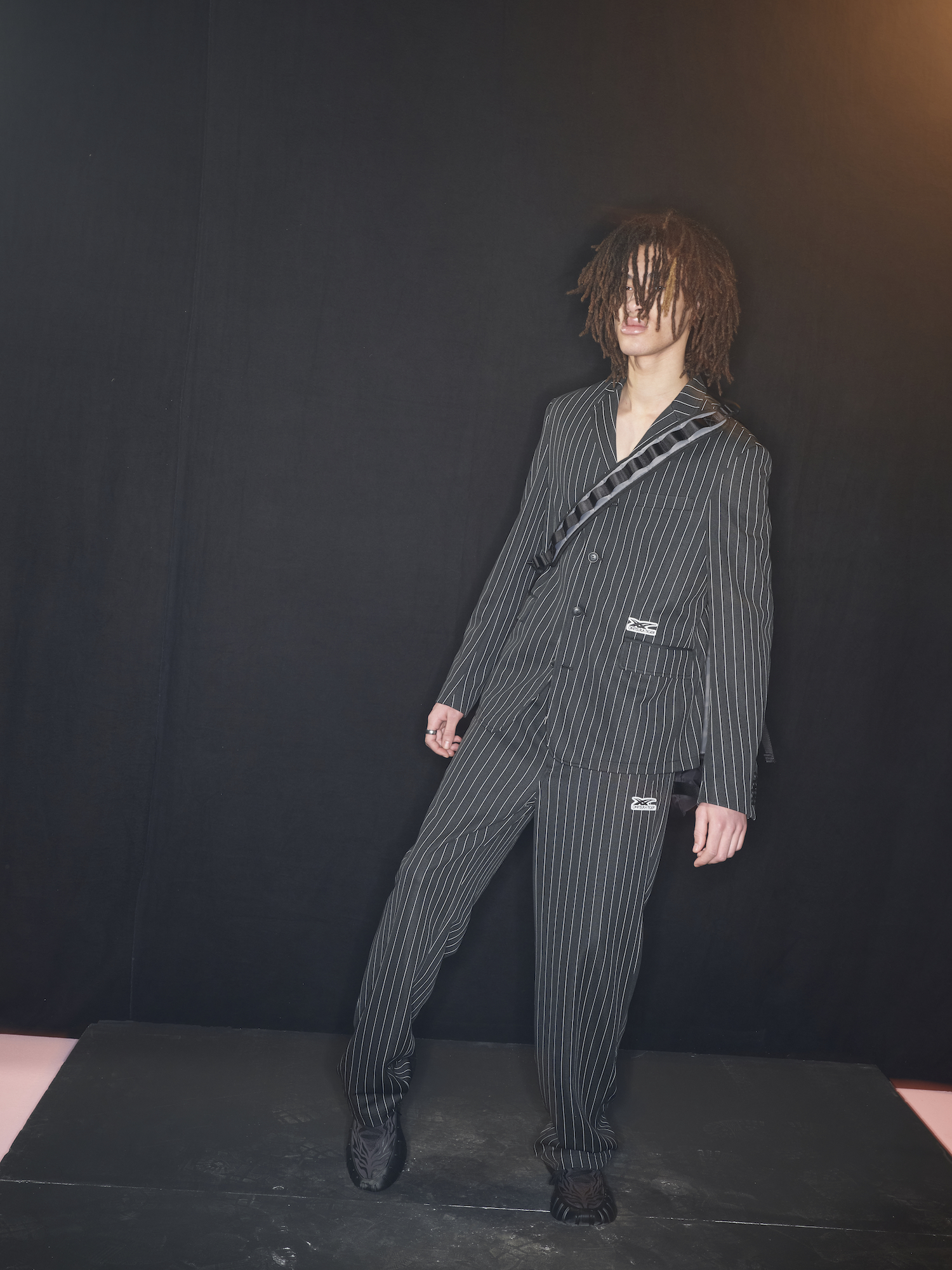 Prior to this season, Onitsuka Tiger has shown its most recent collections on the Tokyo Fashion Week schedule. Still, the shift in focus to the Italian cultural capital's scene makes sense in light of the fact that Andrea has maintained the label's studio in Milan for eight years. But the move is made more poignant in light of the fact that the label has just opened its first Italian store in the city. It also marks something of a homecoming for Andrea's tenure brand, with some of his early collections for Onitsuka Tiger shown a Frecciarossa ride away, at Pitti Uomo in Florence.
Though the scope of the presentation may have been decidedly Milanese, the collection maintained the international flair the brand is well known for. A sporty baseline of padded coats and sweater-and-short twinsets in dusky hues were punctuated by pops of colour inspired by the 1970s trekking gear — think fluro-floral print puffers and neon orange tennis dresses. There was also a sense of poised sartorialism at play, with padded cummerbunds yielding sculptural hourglass forms, and tailored silhouettes in a pinstripe fabric that's actually "the classic acetate material you use for a tracksuit," Andrea says. "It's a good example of Onitsuka Tiger's approach to the idea of hybridity, taking something from that's very classic, and reimagining it in a new technique and fabric."