Rihanna's LVMH-backed fashion house, Fenty, is closing less than two years after its launch.
On Wednesday, the French luxury goods giant, Louis Vuitton owner LVMH and the pop star announced their agreement to close the fashion line.
In a statement, LVMH confirmed that Fenty's ready to wear line would be "put on hold" amid the ongoing coronavirus pandemic.
Per WWD, it reads: "Rihanna and LVMH have jointly made the decision to put on hold the RTW (ready to wear) activity, based in Europe, pending better conditions."
The website reports that Rihanna is said to be "sad" about having to put her Fenty fashion house on hold. Fenty is the first luxury fashion brand led by a Black woman.
According to The New York Times, 2020 was the worst year in history for the luxury sector.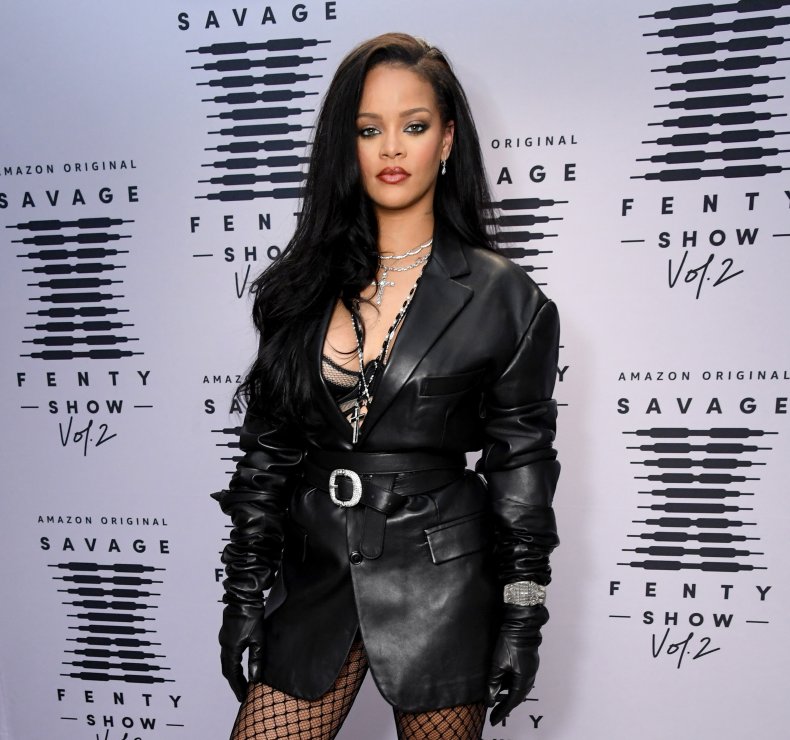 This move does not affect Rihanna's make-up and lingerie lines—LVMH now plans to concentrate on Fenty Beauty and Fenty Skin, which launched in July, as well as Savage X Fenty with the help of private equity giant L Catterton, which recently led a $115 million Series B fundraising round for the lingerie part of the "Umbrella" singer's enterprise.
"LVMH and Rihanna reaffirm their ambition to concentrate on the growth and the long-term development of Fenty ecosystem focusing on cosmetics, skincare and lingerie," the statement continued.
Rihanna—full name Robyn Rihanna Fenty—was estranged from the luxury brand's Paris atelier for much of the pandemic, which had an impact on its success.
The Instagram account for the brand stopped posting on January 1 and their last collection was from designer Amina Muaddi.
Speaking to Vogue at the launch of Fenty back in 2019, the singer said she "appreciated that LVMH is flexible enough to allow me to have a different perspective on how I want to release things."
She added: "Mr. Arnault [Bernard Arnault, chairman and CEO, LVMH] is not an idiot, he's a very smart man and he's open."
However, it seems that the bottom line was succeeding in 2020.
She also said to the magazine at the time: "I feel pressure in everything, of course. I care to make it the best and present it in the best way, there is pressure every single second, I feel it… not like crumbling pressure but fearlessness is a façade."
LVMH is also home to couture houses such as Christian Dior and Givenchy. The last brand they created before Fenty was the eponymous Christian Lacroix's in 1987.
Rihanna also made headlines this week when she drew attention to protests taking place in India over the country's contentious new agriculture laws.