Who says babies can't be chic? These leading designer brands open up a new world of wardrobe for your toddler. Here are 7 designer brands that have make clothes for adults and babies, too.
Cute, stylish, and comfortable, these clothes from the major brands are a worthwhile investment for your kids from newborn to toddler. From colourful Marc Jacobs to dazzling Versace, the choices are actually abundant for kids of all ages.
[Hero and featured image credit: Gucci]
Versace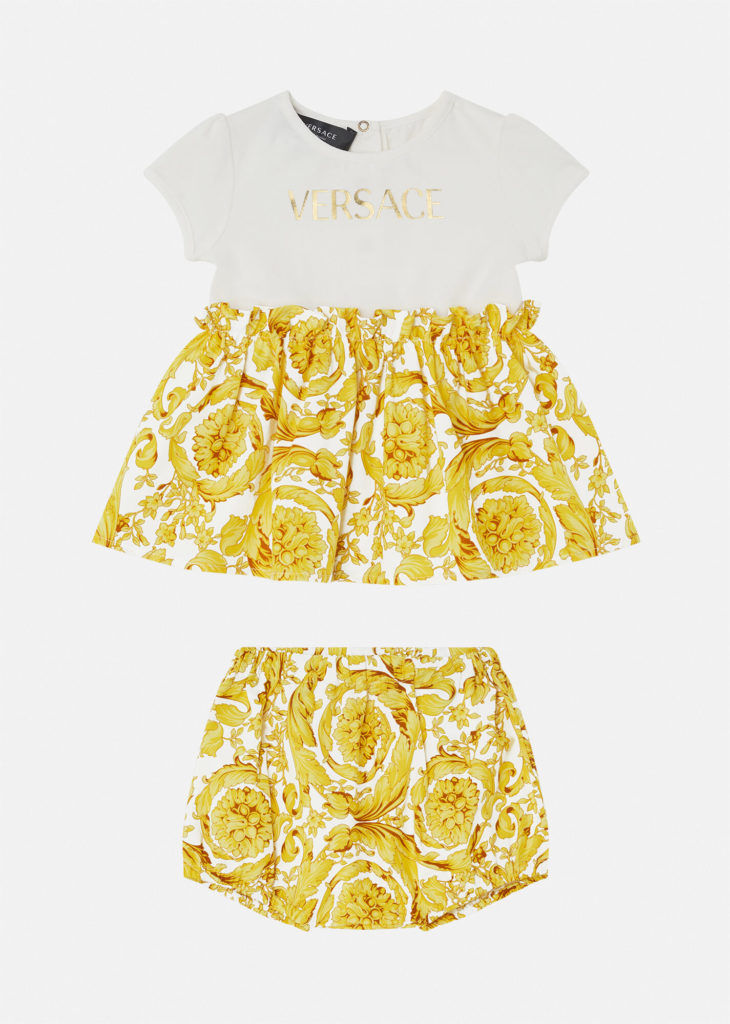 Versace has a wild collection of children's clothes lined up for expecting parents to choose from, starting with a newborn collection to children up to 14 years old. The selection comes in various styles too, whether it's a plain pink Versace Logo Set or a glittering gold Barocco Kids Dress Set. This cotton set above comes with a dress stamped with the Versace logo in gold-foil and Medusa buttons at the back, plus bloomer shorts featuring the vivid Barocco print. Sizing is available for newborn to 18-month-old babies.
Moschino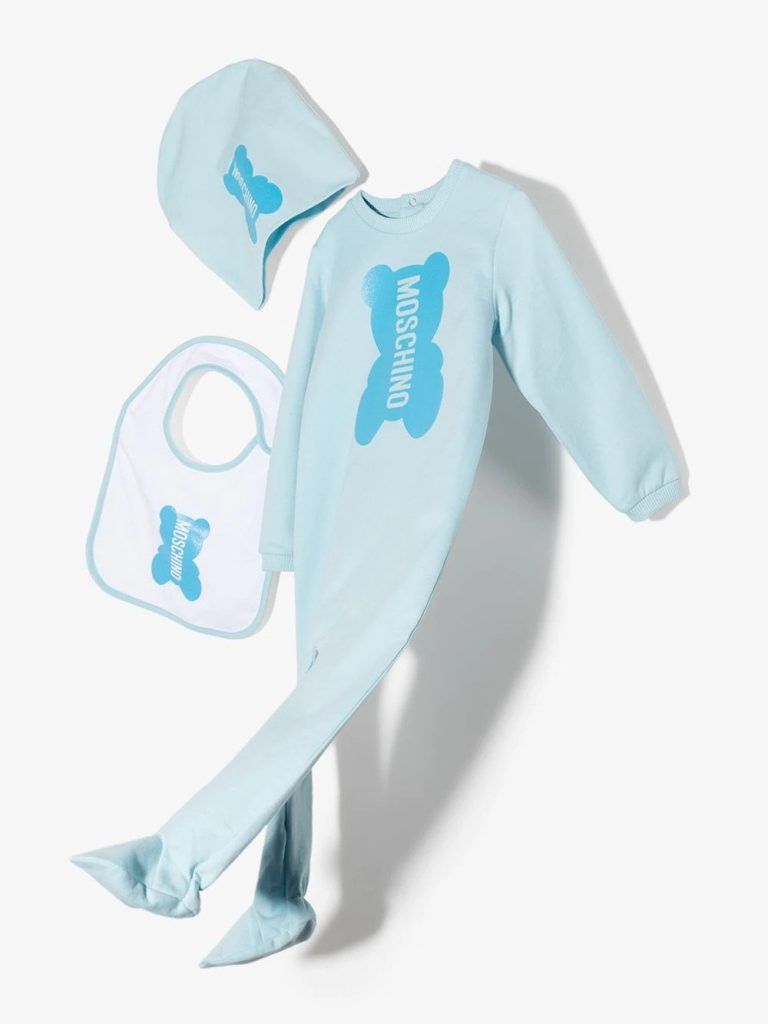 The Moschino Teddy Bear is especially charming in this Logo-Print Babygrow Set. The soft 100% cotton babygrow comes in sky blue with long sleeves, elasticated wrist cuffs, and rear press-stud fastening. While those qualities make it pleasantly easy to slip on, the matching bib and beanie printed with the signature Teddy Bear make the set even more adorable and practical. Available for babies from 1 month to 3 years old.
Gucci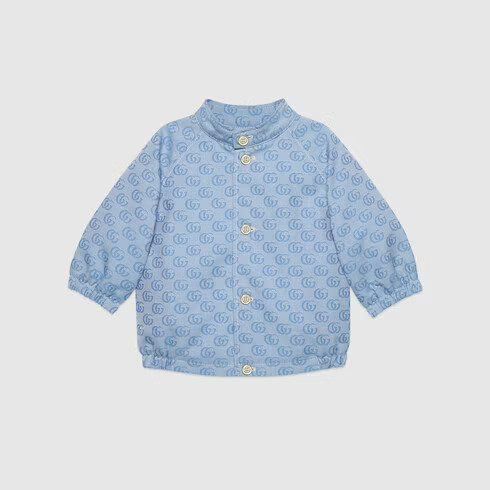 If your baby ever needs a jacket for his or her winter trips, pick Gucci's bomber jacket. This Baby Double G Cotton Bomber presents the classic Double G monogram all over the item. Available in a light blue colour, it includes side pockets, cotton lining, front buttons and long sleeves. As cool as it looks, this jacket is also comfortable due to the use of 100% cotton. It is suitable for newborn and for kids up to 3 years old.
Dolce & Gabbana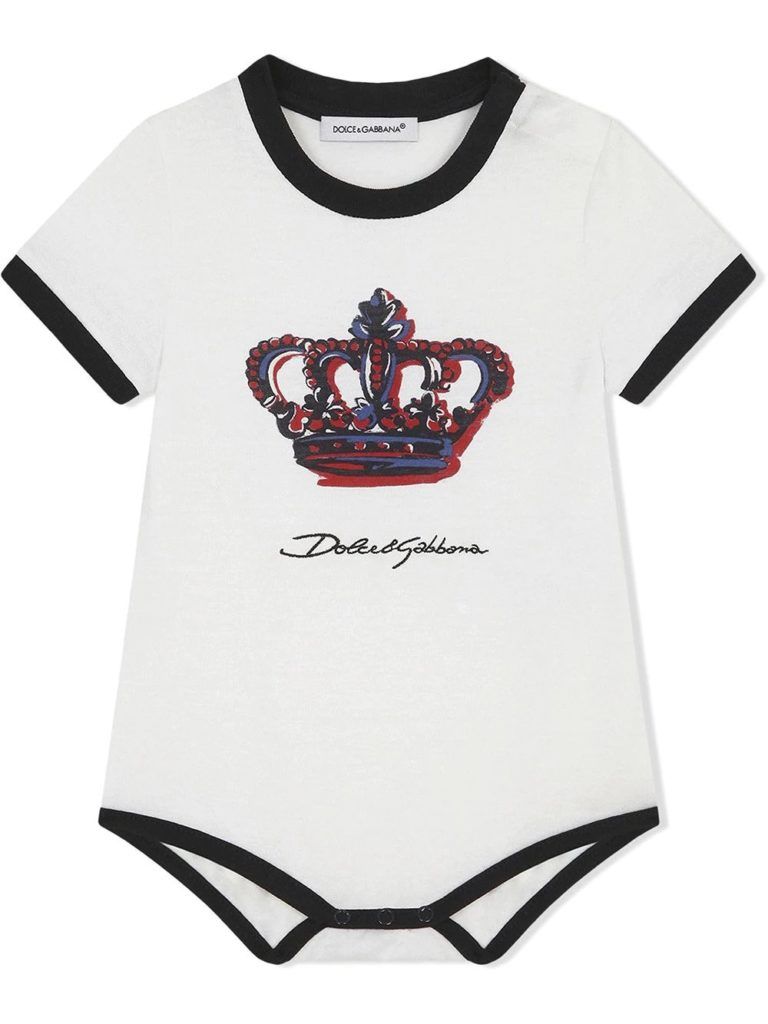 It's like walking (or crawling) on the runway with Dolce & Gabbana's Logo-Print Short-Sleeve Body in white with a large crown on the chest. The logo print at the front and contrasting black trims decorate an elegant and darling aura for your little one. The short sleeves and snap-button fastening are suitable for babies to move and play amid the tropical weather. Sizes are available for newborn babies up to 30 months.
Stella McCartney
Brighten your child's look with Stella McCartney's Strawberries All Over Ruffled Dress with Bloomers in White and Red. Made with stretchy cotton, ruffle detailing, and back-button fastening, it's the perfect dress for both casual days and special occasions. Sizing is available from 60 to 98 centimetres height.
Marc Jacobs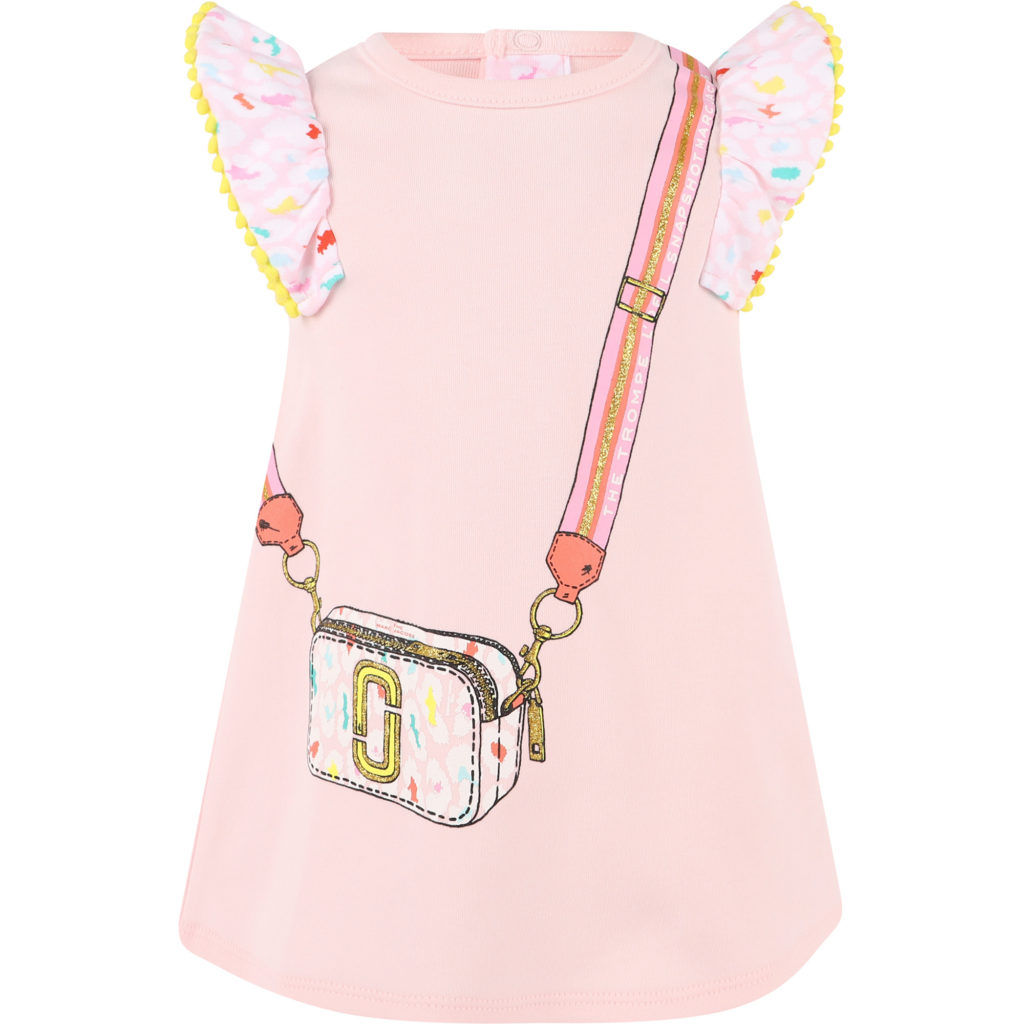 This cute creation by Marc Jacobs draws a crossbody print on the wearer in a Flutter Sleeves Crossbody Print Logo Dress in Pink. The piece represents the brand's concept of vivid pop and nostalgic design beautifully in the playful graphic print and short flutter sleeves. The sizes are available for babies from 1 month old to 3 years old.
Fendi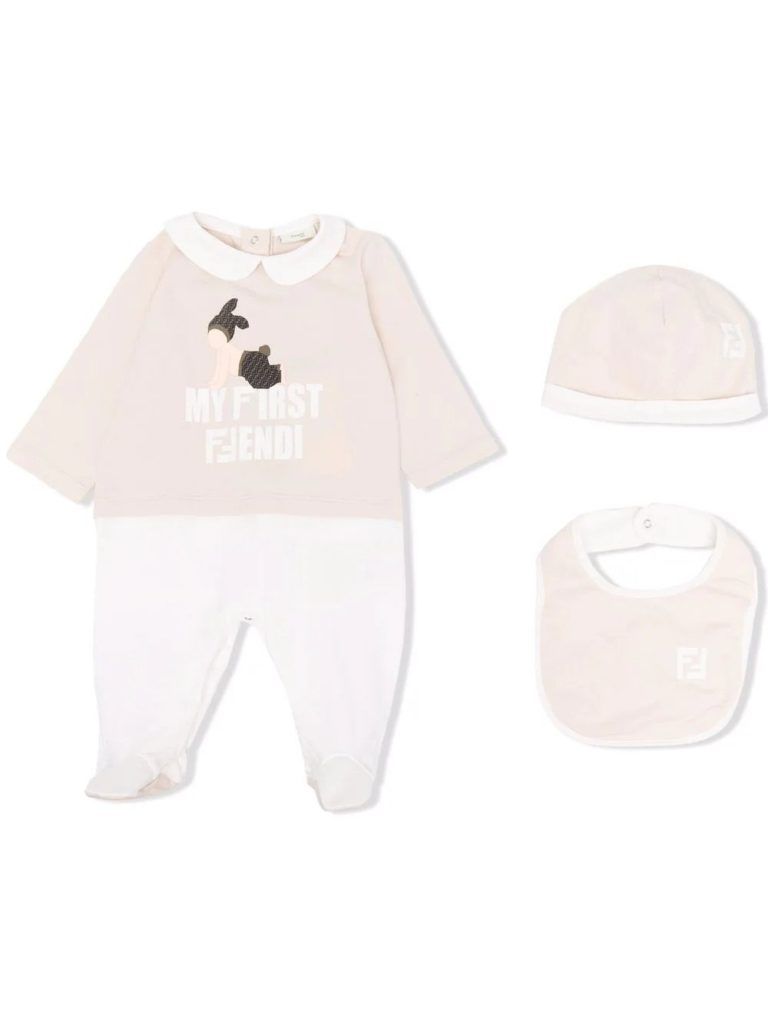 This Logo Print Babygrow Set from Fendi boasts a neutral, soothing tone. It consists of a beige top with an embroidered logo and a white bottom, both of which are made of stretch cotton that allow flexible movement and airflow. The sizes are available from babies between 1 to 24 months old.